TRAVEL WITH SINMALETAS STEP BY STEP
PREPARE YOUR LUGGAGE
HOW TO SEND A SKATEBOARD
If you are skater, for sure you don't imagine moving out without your skateboard. Let us help you, shipping your board wherever you need . We know that travelling with a skateboard can be difficult: it is too big to be transported inside the suitcase and normally you need to pay extra charges to carry it inside an airplane. So, how can you send it?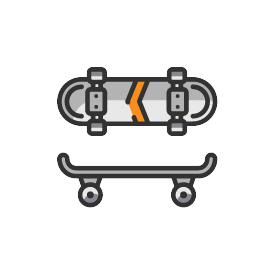 Do I need an additional insurance?
If yours is a high value skateboard, we also recommend you to hire additional insurance. Although, it is not necessary to do it, if there is any incident during the shipment, the insurance will cover it. Look at our insurance section to now more.
Do I need any special packaging?
We recommend sending the skateboard wrapped up with bubble wrap and inside its case (if it has one). If you don't have a special bag for it, you can send it inside a box: wrapped with bubble wrap and fill the empty spaces with polystyrene peanuts. As it is not so easy filling up the box, read our tip about how to send boxes with Sinmaletas.com to learn how to do it correctly and avoid unpleasant surprises.
Remember that if you need to buy packaging for your shipment, you can buy it as you are creating the order at our website.
How to send a skateboard?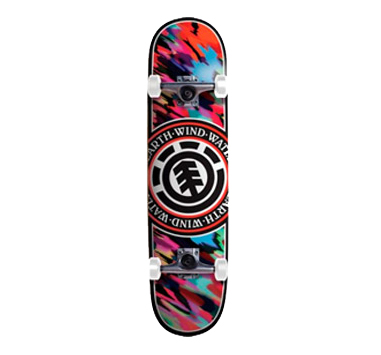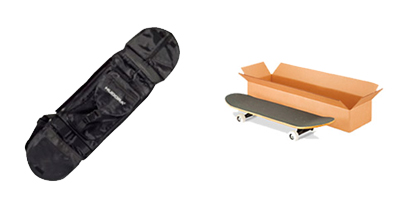 Put it inside its cover or inside a box
COMPLETE YOUR PACKAGING
In order to prepare your skateboard, cover it with bubble wrap
Wrap the package externally, this will prevent your labels from falling off
Reinforce the outer packaging to prevent its opening