OUR TYPE OF SHIPMENTS
LIVE YOUR ERASMUS EXPERIENCE WITHOUT CARRYING YOUR SUITCASES
We collect your luggage and your boxes to deliver them to the destination of your choice
Finalising details for your Erasmus Trip? Do you want your trip to your Erasmus destination to be as comfortable as possible? Do you need us to send your suitcases and/or boxes to the destination of your choice? Have you been studying abroad for a while and would like us to send you more personal belongings?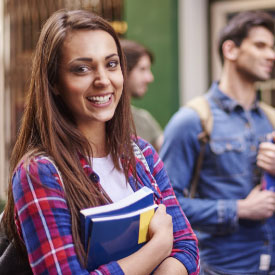 At Sinmaletas we will make sure that your luggage travels safely and arrives at its destination.
Forget about those long waits to check in or pick up your luggage, and of course... Forget about carrying weight from one place to another! Enjoy your experience and let Sinmaletas take care of sending your stuff from the origin to the destination of your choice: suitcases, boxes, your bike, your laptop, your surfboard or even a TV!
Travel Sinmaletas and enjoy a unique opportunity as an Erasmus student!
I would like to request a quote